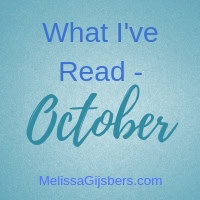 Today is the first of November as well as being the Melbourne Cup public holiday here in Victoria. Technically it's just in Melbourne, but it was very quiet here in regional Victoria today.
I didn't get as much reading as I wanted to during October, however I did finish the audiobook of The Naughtiest Girl in School by Enid Blyton and made progress on The Nurses War by Victoria Purman.
I also read Hey Jack: The Winning Goal by Sally Rippin, another book for my nephew. Read it quickly before sending off his (very) late birthday present!
A group I'm in shared Jack's Garage: Tire Maintenance for Kids by Jack Scudder and Nita Candra, a book by a young author. Even though it's quite American in its terms, it was still a great story about car maintenance.
The last book finished was an audiobook, Wishing on a Star by Mandy Baggot. This is the first book by her that I'd read and I really enjoyed this story.
I have way too many books on the go and I'm hoping to finish them during November!
What did you read during October?