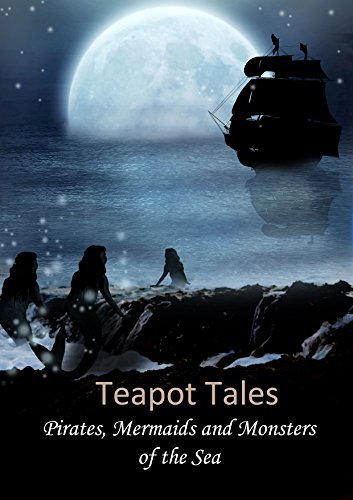 In the spirit of "Teapot Tales: A Collection of Unique Fairy Tales" is this wonderful second volume of short stories to enjoy!
With stories to enchant readers of all ages, this collection of pirate and mermaid stories will open your eyes to the magic that can be found under the sea.
Let yourself be pulled into the magical worlds found within these stories.
From pirates and sea monsters to kind-hearted mermaids and flesh-eating sirens, let these charming ocean tales sweep you away into the realm of fantasy. With twenty-six stories, including four poems, written by seventeen different authors from around the world, "Teapot Tales: Pirates, Mermaids and Monsters of the Sea" is a wonderful collection of short stories, each story just long enough to enjoy with a cup of tea.
All Books
Anthologies
Children's Fantasy
Green Oaks
Lit Prompts
Picture Books
Writing Prompt Books